How to Write a Top Quality Marketing Plan Essay
Many university essays require the creation of a comprehensive marketing plan for an existing or fictional organisation. Not only this, marketing plans are essential for real world businesses and will often be created by a marketing agency. Popular frameworks in this field include Business Model Canvas, a Balanced Scorecard analysis as well as more traditional solutions such as Ansoff's Matrix and Porter's Five Forces. Unfortunately, many of these models shift towards one of the two polar opposites, namely the analysis of the current situation or the development of future strategies. Additionally, some of them ignore the concept of SMART (specific, measurable, actionable, realistic, and time-bound) goals that form an integral part of modern performance management and lean management systems.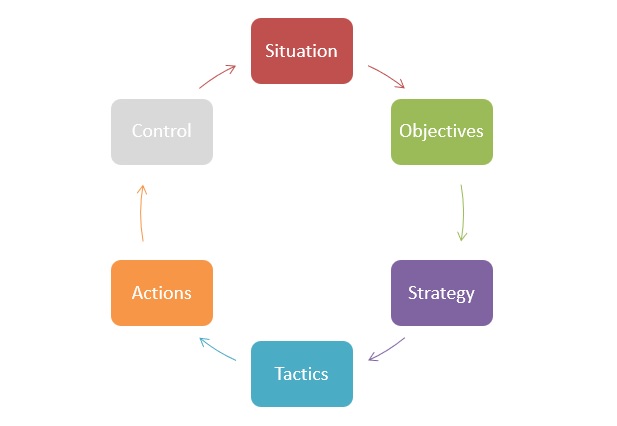 The SOSTAC model
The SOSTAC model developed by PR Smith and Dave Chaffey may be seen as one of the most balanced choices in this aspect due to its comprehensiveness, minimalism, and universalism making it easy to apply for analysing organisations of any size. The following paragraphs will show you how to apply its dimensions to write a top-quality SOSTAC essay.

Situation
This section is usually based on a SWOT analysis and should amount to 15-20% of the overall word count for your marketing plan. You can also add Porter's Five Forces or PESTLE if you feel that this information is critical for understanding the current challenges and threats, especially if you seek to appraise company operations in a certain market segment or geographical region.
Objectives
After you have thoroughly analysed the key challenges and opportunities of the company, you can now formulate a number of SMART objectives. A good example of a well-designed goal is, "to increase the net profits in the Indian market by 10% over the following three months". This objective is specific and has clearly defined progress measures and time limits.
Strategy
This step should reflect the major choices in your approach to branding and marketing that will support the achievement of the earlier set objectives. These decisions should form the marketing strategy involving such possible steps as the development of new products, focus group analyses, marketing campaigns preparation, messages to key targeted customer segments, segmentation adjustments, etc. The authors of the SOSTAC framework also recommend building a specialised table linking strategic steps with the earlier formulated objectives.
Tactics
At the tactical level, you need to define the particular steps of your marketing campaign including the preferred communication channels, the use of paid, owned, and earned media, and the ways to access the selected sales channels. Preferably, you should also provide approximate cost estimations based on your prior market research. Some expert writers also incorporate Ansoff's Matrix, Porter's Value Chain, 4Ps or similar frameworks in this section to appraise which dimensions of your business should be prioritised.
Action
The earlier identified marketing tactics are further conceptualised at this phase to become actionable steps that can be assigned to specific persons responsible. For example, a website designer may need to test 10 specific keywords in order to identify which ones should be used in SEO to build links to high-authority resources and generate maximal traffic.
Control
Finally, the SOSTAC framework suggests the identification of key performance indicators (KPIs) and the actors responsible for their monitoring. This is critical to quickly identify if some activities do not produce the intended effects due to their poor design, ineffective realisation or other reasons. This allows the marketing plan authors to instantly pinpoint emerging problems and prevent sunk costs.
Marketing plans are probably some of the most complex types of assignments. To succeed, their authors need to be proficient in applying multiple macro- and micro-environmental analyses and combining their results to produce a coherent strategic vision. If you feel that you do not get the required assistance and support from your university, you may want to contact a custom essay service. On our website, you can order essay online and get a sample marketing plan outlining all key company facts and potential development strategies. You can use these insights to stimulate your creativity and develop your personal solutions to the identified problems.