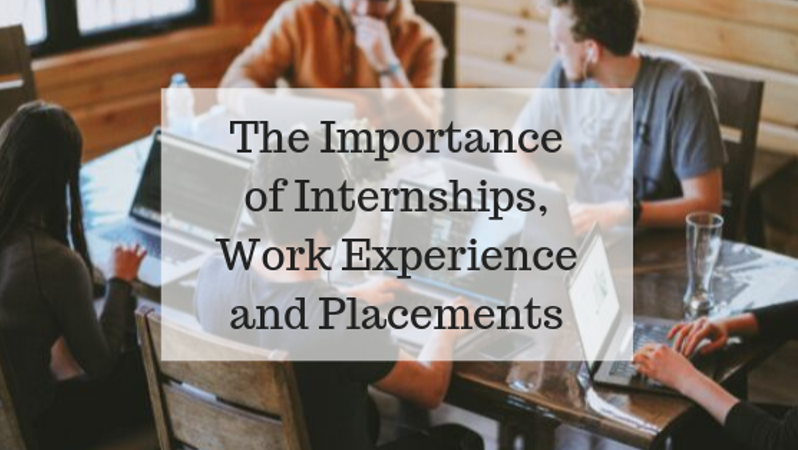 Many universities and a wide variety of courses offer placement years or placement units for internships and work experience within their degree course. Often a placement year is optional and students find placement units tedious or irrelevant to the degree itself and worth very few marks towards their final grade.
However, analysing the positives of internships and work placements can make you realise the potential they bring. Not only benefiting your learning but greatly improving your chance of being hired for the job you desire.
Real World Experience
There is nothing more valuable than first hand experience. In internships and placements you will be applying yourself in new ways outside of the classroom, you will be gaining a better understanding of the work place, roles and operations, in addition to the industry itself. This kind of learning is not possible at your university campus, the work place experience is invaluable.
Employability
This first hand experience is an attribute very attractive to employers. They want candidates that are experienced, have applicable knowledge, a multitude of skills and evidence of these. Prove to employers that you are a relevant candidate and passionate about pursuing this career.
Demonstrate to employers that you are a motivated candidate because you have seemed internships and placements within the industry. List the tasks you completed, the skills you learned and enforce what an asset you would be to them.
Networking and Contact Building
Networking is a very important action to employ yourself in in any stage of work and education. Placements allow you to build strong relationships with those you work with, provides opportunities to meet industry professionals and connect with other students and interns with the same interests as you.
Therefore, building you a varied network of contacts you can call upon. Use these contacts for references, recommendations and opportunities in your future.
Feedback
You can learn much about yourself when interning and on work placements, but you also learn about yourself from others. Your colleagues will notice things about you and you should seek feedback such as:
What are your strengths an weaknesses?
What do you need to improve on?
Are there skills you need to develop for this industry specifically?
How are you an effective worker and how do you contribute to the team?
Feedback will open your mind to areas you will need in the workplace that may not be developed during your time at university. Therefore, it is very valuable information to make you a successful and employable graduate.
Preference
Often university courses cover so many areas and possibilities within the subject it can be difficult to understand where you take your next step. What a placement allows is a taster in something you love or hate. Initially, you can perceive the internship as an opportunity you always dreamed of experiencing… when in reality you dislike it.
Completing a variety of internships and placements provide excellent experience in many areas of the chosen industry. Ultimately, this gives you excellent direction and focus on the career path you would enjoy and motivates you to pursue that goal.