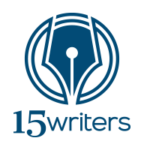 15 Writers Academic Custom Writing Services
Welcome to 15 Writers! We are a UK based academic writing company, with extensive experience in essay, report and dissertation writing, along with other academic work. 
You have been directed to us through Wordsmiths Editing, one of our affiliate partners. Whilst Wordsmiths Editing can help you with proofreading and Editing, 15 Writers can help with writing the work. Together, we have joined forces to help students succeed in achieving the highest grades possible. Whether you need assistance with writing a Masters level essay, an Undergraduate coursework or even a PhD thesis, 15 Writers are here to help you every step of the way.
We specialise in writing unique and plagiarism free papers, tailored to our clients exact requirements. All you need to do, is complete our online order form, make payment for the order, and we will do the rest. 
Feel free to read more about us, about our team of writers, or the guarantees that are offered with every order. We also have a huge collection of free student resources.
Alternatively, if you wish to get started with your order, simply click on the button below. 
15 Writers delivers writing services that are 100% plagiarism free.

Each chapter of the dissertation, coursework, thesis, essay or report remains highly focused on the topic and research objectives thanks to the expertise and qualification of writers.

All assignment solutions are in accordance with the requirements set by your institution and tutor.

Communication with writers allows you to monitor the progress and ensure that all content you receive is up to the standards you expect.

We always deliver work on time. Accurate deadlines and quality of work are our main priorities for you.

If your supervisor suggests improvements to the submitted paper, amendments can be requested within a specified time frame.

We are ready to arrange additional tuition options be it an assignment, dissertation or calculations.

All writing materials delivered by 15 Writers are appropriately referenced, according to the requested referencing style.