Ultimate Guide to UK Universities
UK Universities are among the most desirable academic institutions for students. The attractiveness of UK universities is supported by high-quality education and relatively modest cost of tuition compared to the United States.
Top Universities in the UK
Here are the top 10 Universities in the UK for 2020, according to The Complete University Guide. The ranking is made up of entry standards, student satisfaction, Research Quality and Graduate Prospects: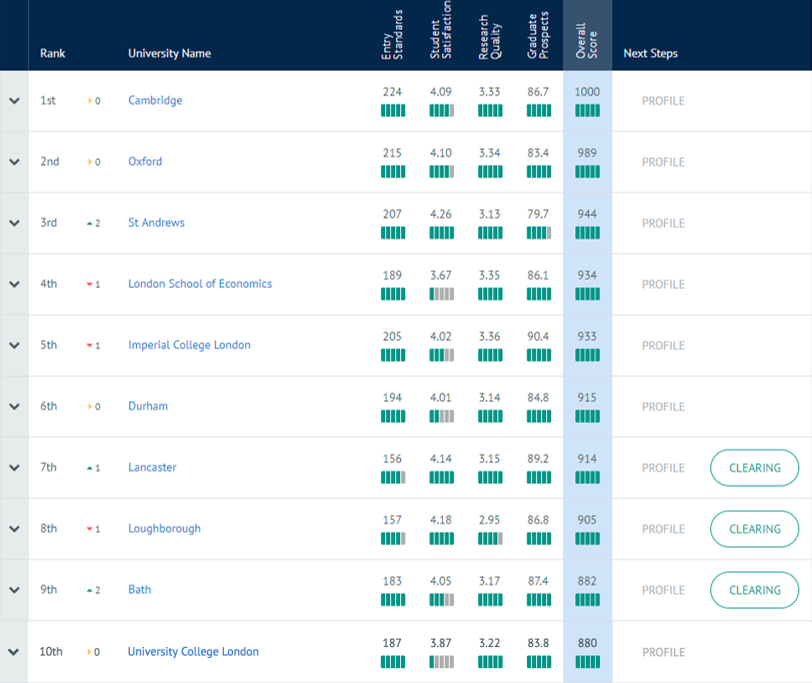 These are the most prestigious and in demand universities in the UK. Cambridge and Oxford university remain the top universities, and will do for years to come. This is because of the history they offer, the level and quality of education and the requirements to obtain a place.
You can use this ranking guide to make an informed decision about which university may be the best choice for you. You can also use the league tables to see the highest ranking universities according to your study subject.
Attending Open Days
Another great way to get an idea about which course and campus is right for you, is to attend open days.
Open days are crucial for your decision on which UK university you may want to attend and apply to. They can even completely change an opinion you held about a particular university. Open days offer:
Campus Tours
Student Accommodation Tours
Course Tours
Talks from Lecturers
Taster sessions for courses
Student Union and Society information
This insight into different universities can reveal your preferences of university. You also get to experience the atmosphere, learn about the course structures, topics and activities you are most interested in and what the campus and living there will be like.
Alternatively, as an international student there are UCAS and other higher education fairs that are held internationally.This can be a great opportunity to meet faculty and students from Universities you are interested in and finding out more about the country you may potentially live in. You can also receive insight by asking questions and looking at prospectus's.
The Cost of UK Universities
The cost of UK universities as a basis is £9,250 per year for bachelors level study. This cost can also vary depending on the University itself and its location, for example universities based in London will more than likely have higher tuition than those in more rural areas.
EU students are eligible for the same tuition fee as UK nationals. Although, for international students, the tuition fee can range from £10,000 to £38,000 so choosing to study in the UK is a huge investment.
This may lead you to investigate student loans and scholarships to be able to afford university in the UK.
The Student Loans company (SLC) cover tuition fees and offer loans to help with living costs. The unfortunate side of SLC is that loans are calculated on household income and payment ranges up £8,700 living away from, outside London and as much as £11,354 inside London. The loan also has interest added but the repayments are small and manageable.
Scholarships vary throughout the world so check University and Government websites for those that are available to you. If you are an international student, your home country may have scholarships just to study in the UK.
Ultimately, the high cost of UK universities should not be a deterrent as there are many reason as to why.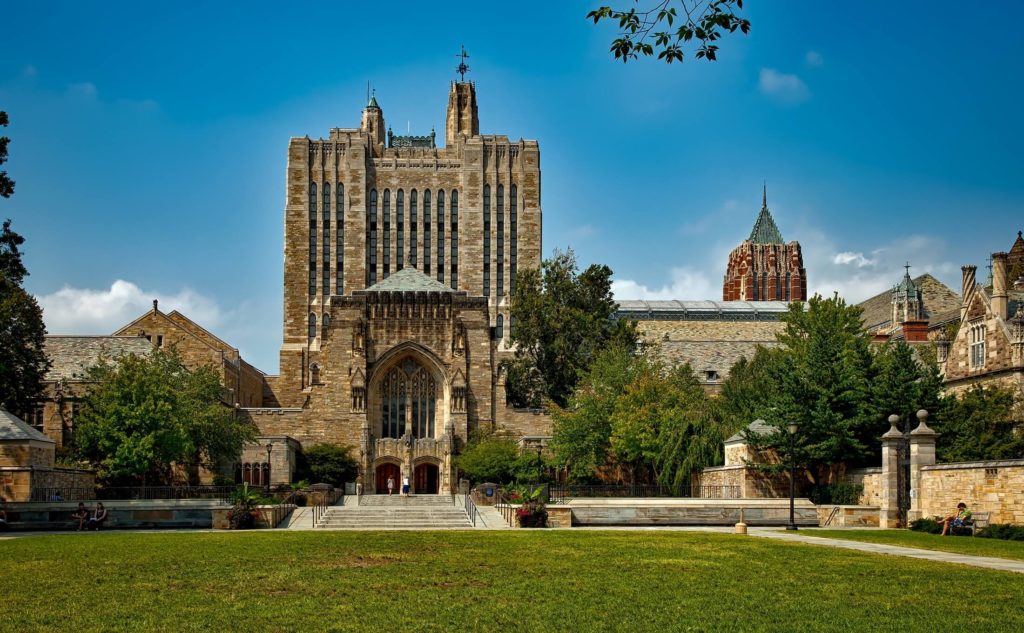 The Benefits of UK Universities
The UK offers universities for students with different budgets and preferences and the highest quality of education and British universities are among the most popular in the world. So, how do you know it is a good investment to study in the UK?
Quality of education
The key indicator to measure the quality of education services that UK universities provide is the customer satisfaction from previous students. A recent survey suggests that about 90% of international students highly appreciate the quality of education. The numbers reflect that UK universities are highly regarded in the world.
Each University is also reviewed and held to government standards. This shows that UK  higher education standards are regulated and monitored so that you receive the best teaching, resources, support and information from the University. This information is also published every year so you can make a more informed decision about which UK university you choose to attend.
Diversity
As the UK offers such high quality education and world renowned university's, it also means it attracts thousands of international students, inside and outside of the EU. There is a diversity of culture and types of people that make studying in the UK even more of an attractive option for many.
So, if you are wanting to study in the UK you can also consider the variety of people you are going to meet, the ease of the application procedures, in addition to the quality of education you will receive.
Better Career Prospects
Studying in the UK also has its benefits after graduation as they are highly valued degrees. However, this is not all you can add to the CV. Many universities and courses offer placement years where you can experience the industry.
Of course, there is a ranking system for the employability of UK University graduates. This can also be a deciding factor for your choice of university as you are thinking to the future. Prestigious names and top quality education definitely make you a more appealing candidate for many career paths as a UK graduate.
World Leading Research
The UK is at the cutting edge of research, especially in the sciences. Choosing to study in the UK can mean you have access to equipment, highest quality academic staff and researchers and can be at the forefront of innovation. This opportunity can be amazing for your future career and the change you want to make in the world.
Conclusion
In conclusion, UK universities offer a huge range of benefits for both nationals, and EU / international students. Using information from university ranking tables, experience at events, and open days will help you make a much more informed decision about where you study.
UK universities are very attractive, reputable and high-quality, making them an excellent choice for many students.