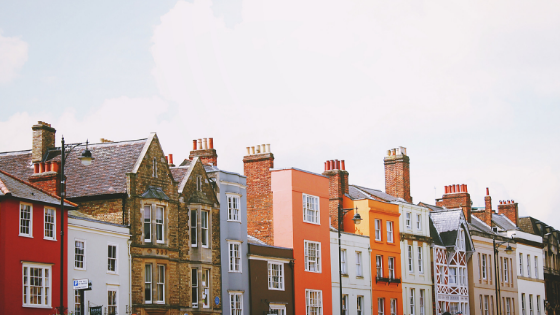 Work out your budget
It is important to know your budget and stick to it. It will always be tempting to look at more expensive properties, and they may be amazing. However, if you cannot afford to live there then looking at the house is not going to help you in your search. It may be useful to use a student budget calculator to see the rent you can afford. When thinking about budgeting, you need to consider not only rent, but bills as well. As a student you will not have to pay council tax. However, you will need to think about water, electricity, gas, TV licence and broadband. This means that with a bigger house you will be using more of these, but you will have more people to split the bills between.
Get to know the area
Student houses have a tendency to be in the cheaper areas of towns and cities. This can also mean the area can be a lot less safe, so make sure the house is secure. You also need to consider that you need to be close to a supermarket in order to do your food shop. It is also best to be in a predominantly student area, as living next to a family could cause problems if you want to have late night parties.
It is also important to know if you will have to get public transport to University. As a lot of student housing houses are away from the centre, you can be paying to get the bus/train every day. It is important to take this into consideration.
Choose your housemates carefully
You need to consider that you will be living with your housemates for at least a year. If you enjoy peace and quiet, then it probably is not the best idea to live with housemates who like to go out partying every night.  However, ultimately whomever you decide to live with can end up becoming lifelong friends.
Private landlord or estate agent?
Your university will most likely provide you with a list of reputable landlords and student estate agents. There are two renting options when you are starting your house search. Option one is renting through an estate agent. This has perks as you can usually split the tenancy agreements so if a housemate does not pay rent, it is down to them and not the rest of the house to pay. Also, when something goes wrong in the house, estate agents can be quicker at getting things fixed. You can also opt for bills included in the price with estate agents, this means that you do not have the worry of trying to get money from your housemates. However, they can work out more expensive and they are a lot stricter with final inspections on the house when you come to try and get your deposit back.
Private landlords usually work out cheaper as you are not paying a company as well, however, they have fewer rules and regulations to follow. Therefore you can see yourself in difficult situation if you have problems with your house. Overall, it is best to way up all the pros and cons in order to decide on the best option for you and your housemates.
Look around the house carefully
If the rent is very cheap, then there is normally a reason for this. It is important to look for any warning signs in the houses you look around. Look out for any mould or wet patches on the walls and ceilings. Make sure there are no signs on vermin in the house. Check that all of the appliances work, you do not want to have to live without a fridge or oven. Make sure all the locks work. As it will be rented to numerous people, they should provide individual locks for every door for safety reasons.
Pros of private accommodation
It can work out cheaper than halls, especially if you can live in a larger house share

You have more independence

Living with only friends that you have chosen to live with
Cons of private accommodation
You have to split the bills, this can become problematic if your housemates decide not to pay

You need to clean and look after a whole house

You may be further out of town or away from campus

You have to do your own cleaning