Top 10 Tips to Prepare for your Graduation Day
Graduation is one of the most important milestones of a student's life. After more than three years of studying at university and spending endless hours to prepare for the assignments and examinations, graduation day marks the official transition of a student from university to the outside world. It is an event which is cherished by both students and their closed ones like teachers, parents and friends who had been a part of the entire journey. As graduation is the occasion where students can celebrate and look back on what they have achieved over the years, the entire event of graduation can be exciting as well as emotional for most of the students.
With the graduation day approaching, it is completely normal to feel a bit overwhelmed by so many things going on in your mind. As you juggle to prepare for successfully finishing your university and starting a new chapter in your life, keep a few important things in mind which will help you handle the graduation effortlessly and successfully. Take a look at our top 10 tips to prepare for your big day.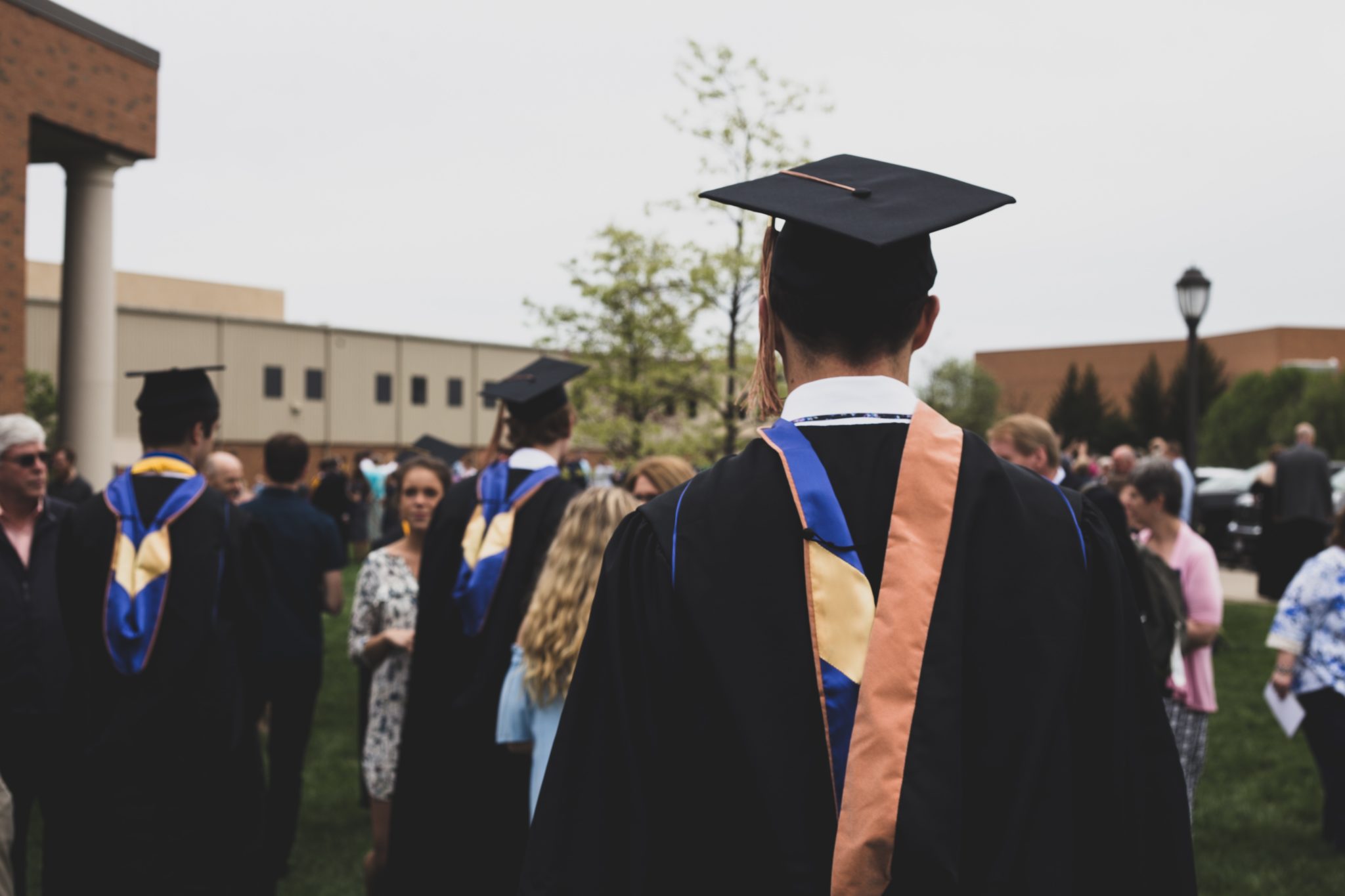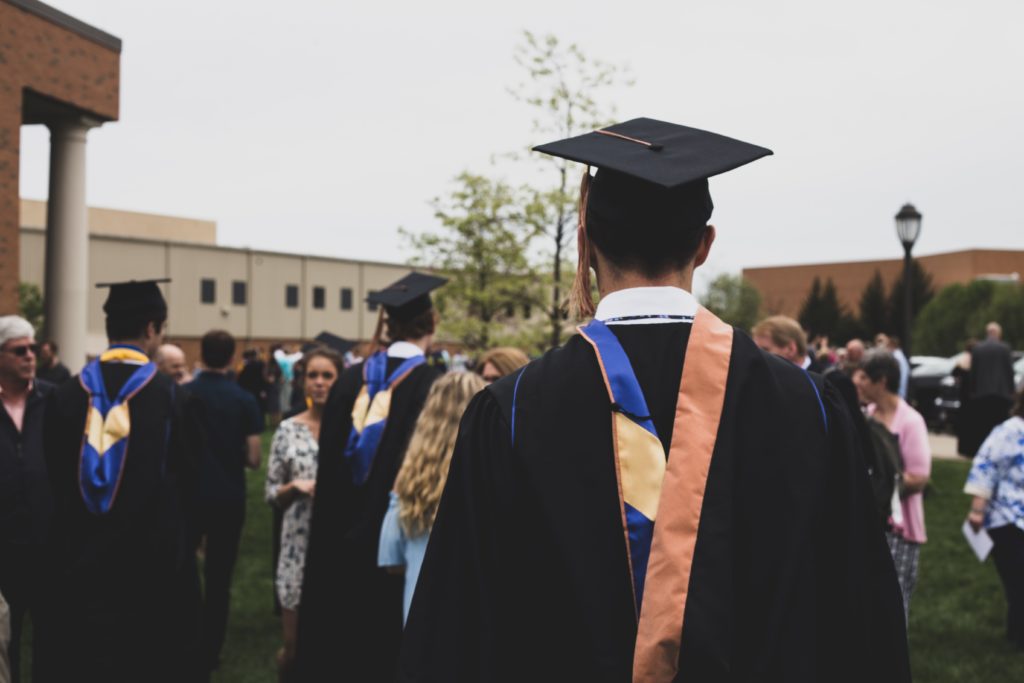 Wake-up fresh and eat a hearty breakfast
Like any other important event, the graduation day will demand you to be physically prepared to look cheerful throughout the day. If you do not want to appear drowsy or lethargic in your graduation pictures, have a good night's sleep. As the graduation ceremony might continue for a longer time, you will get fewer opportunities to munch on a snack. So, eat a hearty breakfast heading to the venue.
Practice accepting your certificate with a smile
You are going to be the centre of attention. So, practice your walk up to the ramp and smile while accepting your certificate. Practice will make you appear less nervous and more confident in front of the crowd. Even if you feel nervous, try to walk normally and maintain a natural smile. Do not fidget or get distracted while waiting in the queue to collect your certificate.
Invite family and friends
As graduation day is a celebration of an important event of a student's life, it is best when you have your family and closest friends around. Most of the universities often reserve a few tickets for every student. However, if you want additional tickets, you can request your university before time. As soon as you get the confirmation on the number of seats available for your family, send invitations to relatives and friends.
Check the ceremony agenda
To avoid unnecessary rushing around on your big day, keep yourself well aware of the entire schedule. Check what time the event starts and reach the venue on time. If you have invited your family and friends then ensure that they arrive on time as well. Send them a copy of the agenda and remind them to reach early to find a good seat and a decent parking spot.
Order your cap and gown
A graduation ceremony is incomplete without a cap and a gown. Order your graduation attire well in advance and try it beforehand to check if it fits you well and is in good shape. Check the material for any flaws or imperfections and if needed get it replaced immediately. Confirm with your university if there are any rules to follow while presenting yourself in the regalia. Do not forget to check which side the cap tassel should be placed before and after receiving the certificate. Your university can also advice you from where you can rent out or buy your graduation cap and gown.
Wear comfortable clothes
Most of the graduation ceremonies take place during the summer in an open venue. Ensure that you dress up appropriately for the weather as it might get hot under the cap and the gown. Try to wear lighter shades of clothes as this will not absorb much heat and will complement the black colour of your graduation gown. A majority of the universities recommend a smart attire to be worn for the graduation ceremony, so follow the norms set by the university and do not be under-dressed.
Break your shoes thoroughly before the big day
Prepare yourself for continuous standing and unlimited walking around on your graduation day. To be on the safer side, break your new shoes to avoid any discomfort due to distress and shoe bites. Choose comfortable but elegant shoes. Select a sensible heel height as the only worst thing that can happen is tripping while walking across the stage in front of a large number of people to get your certificate.
Groom your hair to effortlessly carry that hat
Consider well in advance how you will style your hair under the graduation cap. Most of the students face difficulty in keeping their graduation hats in its place. Carry lots of hair pins to keep your place in the right position. Also, style your hair around the cap and opt for simple hair styles.
Prepare for a lot of clapping
As hundreds of other students will be graduating with you, consider clapping as a mandatory task to make the graduation day equally exciting for all the students. This means you will have to prepare for non-stop clapping as the names of the students are announced. While there is no way to escape this monotonous task, you can prepare for it by carrying some hand cream to soothe and relax your chapped palms. Also, try to be tactical and manage your clapping pace throughout the event so that your hands do not get tired quickly.
Do not forget to capture the moment
Don't be sad if you cannot arrange a professional photo shoot on your graduation day. Just make sure to carry a professional camera with you and ask your friends and family to click your pictures during the ceremony. To make the event more memorable click lots of pictures with your friends, teachers, course mates and family. Do not forget to strike the signature pose of tossing your hat in the air. It is going to be your day, so make the most out of it.