10 Hacks for Making the Most of a Small Bedroom at University
Your living space should be an inspiring environment that assists with your emotional well-being and allows you to cope with day-to-day tasks. However, bedrooms on university campuses are typically tiny, which can be frustrating when you are used to having a much larger space back home. Here are some ideas on how to make your small room appear larger and more accommodating.
1. Paint Walls in a Light Colour
This step will make your bedroom feel larger than it actually is. Creamy or airy-blue colours are preferable to pure white; they are much more cosy and more relaxing. Designers also recommend painting the window wall in a darker tone. This way you will create a 'frame' for the outside view, emphasising it and distracting attention from the cramped space. Your bedroom will seem to be getting more outside light.
2. Mount Shelves
Instead of letting your books clutter all the space, put them onto shelves. You may be surprised at how much living space you actually have!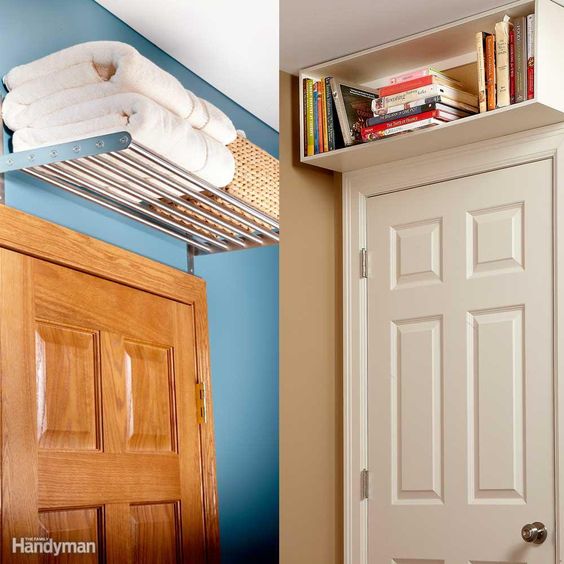 3. Get a Wall-Mounted Clothing Rack
This solution is perfect when you are tired of clothes lying everywhere. A rack can accommodate lots of items in a very dense space, particularly if you hang it in a corner.
4. Put Your Desk into a Corner
This is a rational way to fit your desk in without giving up too much space. Just make sure to fetch a lamp bright enough to get enough light for your study area.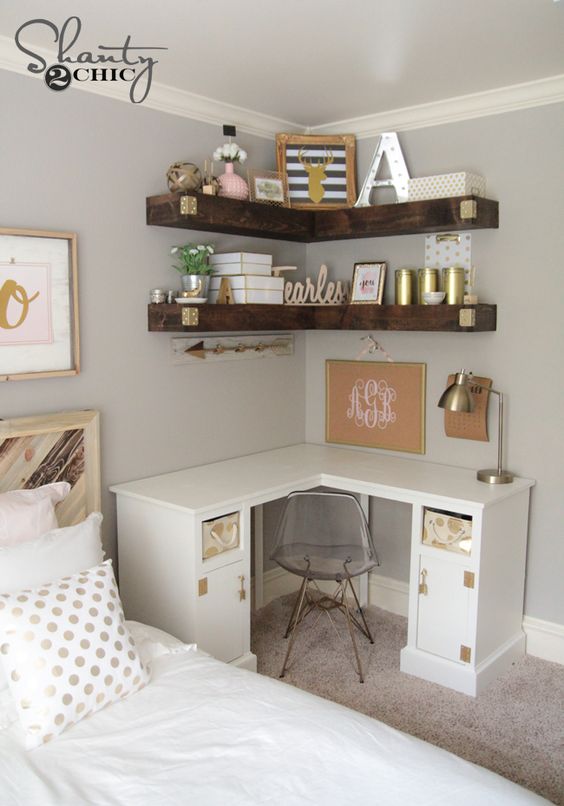 5. Use Storage Space under the Bed
Beds in university rooms do not usually have roll-away trundles, which are a great space-saving hack. A simple DIY solution is to buy some plastic containers, put your clothes and other stuff there, and put the containers under the bed. You could also use baskets instead of plastic containers.
6. Get a Bedside Shelf
You can store small things, e. g. a glass of water, there instead of a bedside table. A shelf can add a lot of convenience without taking up any extra space.
7. Put an Extension Lead in a Desk Drawer
Your bedroom will look neater and you will enjoy more desk space by keeping any charging items and tangled wires out of sight.
8. Use a Cart as a Bedside Table
A mobile cart has multiple layers that can be all used to store items, and can be easily moved around to make more space where you need it.
9. Get a Drawer Organiser
This is a way to fit more small clothing items, such as lingerie or socks, into limited space, while keeping them easily accessible.
10. Be a Minimalist
Try and get rid of anything you don't really need, and only make space for important belongings that will actually be useful during your time at university. Anything you don't need, you can store back at your parents, or sell for a bit of extra money. 
With these hacks, you can organise efficiently whatever little space you have. Being able to locate any item in a flash without rummaging through heaps, you will save time and effort for study and rest. A neat and pleasant-looking bedroom will also keep your moods up.